Telematic Data: the Key to a Successful Energy Transition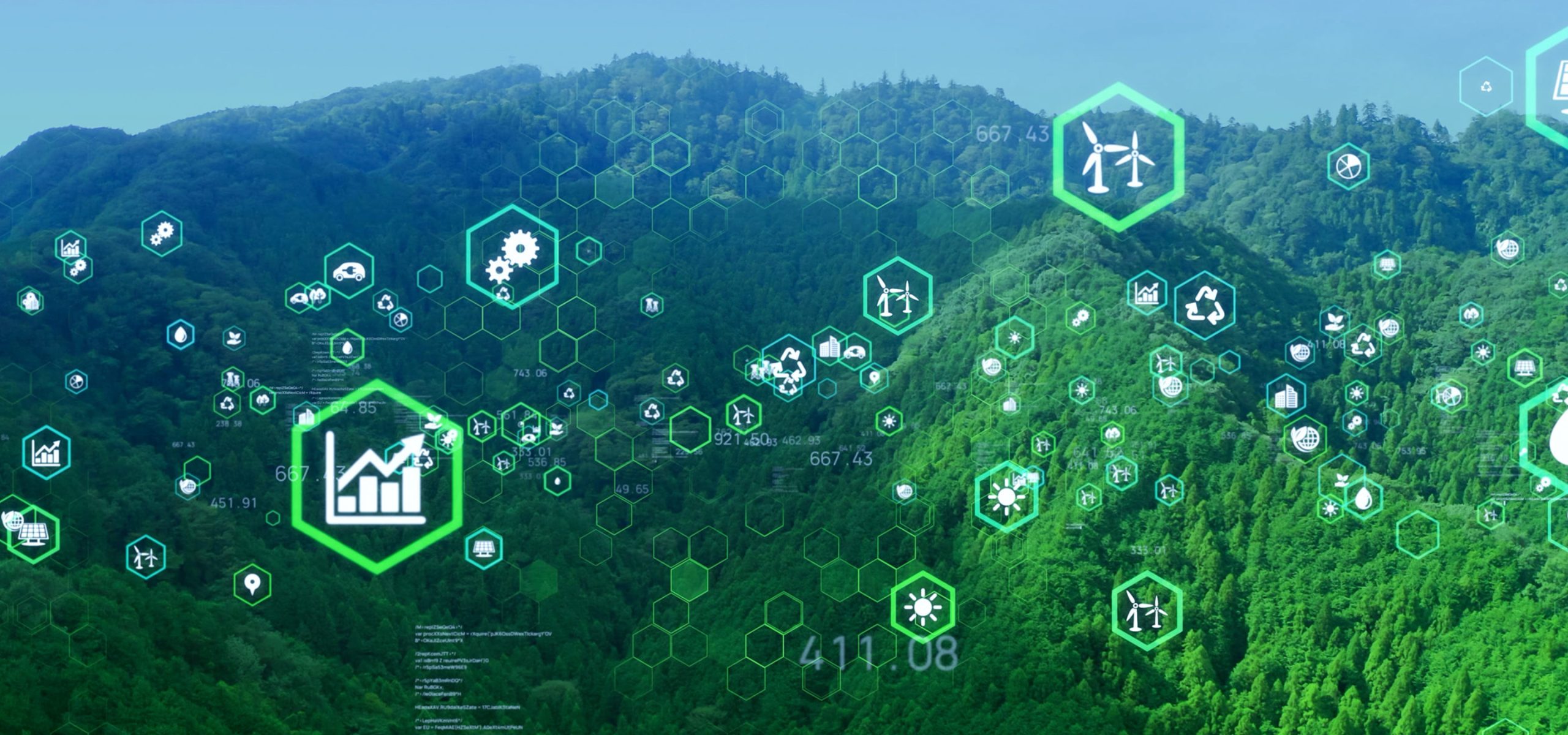 Fleet managers are currently facing the colossal challenge of the energy transition, in order to meet legislative requirements and societal demands. For most carriers, both in the passenger transport sector and in the last mile delivery sector, this green shift has already begun.
The motivations behind this transition vary and multiply. Obviously, the preservation of the environment being at the heart of everyone's concerns, the achievement of GHG emission reduction objectives is now necessary in order to satisfy the demands of manufacturers and governments. The green plan of road transport companies is now a factor influencing the recruitment and retention of personnel and drivers. Another decisive element that accelerates this energy transition is the historic rise in fuel costs. More than ever before, fleet managers have a major incentive to move away from their dependence on diesel fuel and its staggering costs.
Although the initial cost of an electric vehicle is between 20 and 150% more expensive than a combustion vehicle (including subsidies), in the long run it is a profitable investment. According to the DOE (Department of Energy), parity between the operation of these two types of vehicles should be reached by 2035, given the continuous technological advances. Today, although supply is still relatively low, dozens of electric truck models are available in the U.S. and Canada, and the number is growing rapidly to meet demand. For example, electric models from several manufacturers, such as Peterbilt and Kenworth, are already available for delivery in the fall of 2022.
Of course, it is normal to be unsettled considering the magnitude of this transition, which implies a major adaptation from the point of view of maintenance, recharging management, driving habits, dispatching, as well as the drivers' resistance to change. However, with the help of telematics, a business intelligence platform and specialized support, it is possible to successfully electrify your fleet.
Here are a few crucial steps in developing an effective action plan based on an accurate analysis of your telematics data:
1- Establish objectives and appoint a committee including your telematics partners, your equipment suppliers, experienced managers regarding your operations, your clientele and your drivers.
2- Analysis of current fleet data (types of trips, distances, speeds, elevations, loads, weights, stops, length of stops, wait times, detention times, hours of service trends, operating temperatures, seasonality, fleet inventory, fleet growth trends)
3- Establishment of realistic short, medium and long term GHG emission reduction targets, including an inventory of clients' zero carbon requirements and their own strategies.
4- Recommendations and actions to optimize energy consumption of current equipment (energy-efficient driving, preventive maintenance, reduction of idling, all other recognized measures for fuel optimization).
5- Planning and availability by stage of energy deployment, power demand and availability of the customer's infrastructure and its customers.
6- Availability of equipment according to the evolution of availability. Consideration of natural gas type engines or other energy as a temporary alternative.
7- Planning of recharging operations via integration of the various telematics / dispatching (TMS) / ERP / kiosks or other infrastructures.
8- Reception of the first equipment, training of drivers in energy-efficient driving.
9- Close monitoring of the pilot (consumption trends, challenges, reorganization).
By wisely exploiting your telematics data and by putting at the service of your company a business intelligence platform such as Lighthouse, the exclusive solution developed by the AttriX team, you will be able to carry out the progressive electrification of your fleet. Here are some examples of what using such a platform can do for you :
Simplify the analysis and decision making regarding the electrification of your trucks.

Identify any vehicle in your fleet that meets the criteria for substitution by an electric equivalent.

Analyze frequent stops, identify and qualify charging opportunities on the road.

Benefit from a complete management tool for the fleet's electric vehicles.

Accurately track electric vehicle performance and changes in battery charge levels.

Supports over 200 EV models including GM, Lion, Volvo, BYD and Tesla.

Identify and estimate the potential fuel and GHG emission reductions for each vehicle that can be achieved through eco-driving practices or eco-trucking subsidized features.
In other words, it is essential to be well-equipped to effectively begin the electrification and energy optimization of your fleet. One of the most useful and profitable solutions for these purposes is definitely telematics and the data intelligence it holds on your operations. Properly exploited, your data will allow you to establish an eco-responsible strategy, thanks to which you will be able to decarbonize your operations, remain competitive, innovate, save money in the long term and make your company shine.
The use of a gamification and motivation solution for eco-responsible driving for drivers can lead to a significant reduction in fuel consumption or an important increase in autonomy in the case of an electric vehicle. The Driver Challenge, designed by AttriX, has indeed demonstrated gains of up to 19% in fuel savings and reaching a reduction of 27% Kw/h for an electric fleet.

Continue reading on this subject